The website has been created and is being maintained by Jayant Kapatker. He is also the author and copyright owner of all the Articles and Posts you will find in this web site. Find below some background information about Jayant Kapatker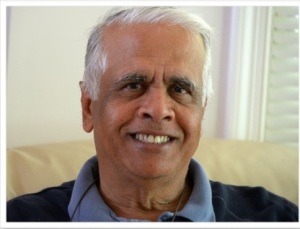 Education:
Engineering from Indian Institute of Technology, Kanpur.
MBA from Faculty of Management Studies, Delhi University.
Work Experience:
Based in Princeton Junction, New Jersey,  I run a small company, where we develop and market a wide range of online training courses on security technology. Before that I lived and worked in India, Nepal, Spain and Australia.
Interests:
My main passion these days is trying to assimilate the teaching of Vedanta in my daily life. For over 15 years I have attended Vedanta and Bhagavad Gita classes at the Arsha Bodha Ashram.  Whatever I have learned in Vedanta has been due to my teacher Swami Tadatmananda. He is a teacher par excellence.
Having a scientific bend, I have also been reading a lot about quantum physics and space. The more I read, the more I am finding that science can learn a lot from Vedanta. With this objective, I have started writing these articles. I am finding this to be a very rewarding experience. The more I am writing, the more I am learning.  This may sound odd, but it is true. This is helping me improve my insights and understanding.
I wanted to share these Article with you and I hope you will enjoy these articles.