Recently I conducted a Zoom meeting for an interesting topic – Doctrine of Karma. The meeting was well attended, and we had a very lively Q & A session (over 35 minutes). We covered the following topics for the Doctrine of Karma.
What is Karma?
Understanding Karma Phala (fruits)
Understanding Karma Yoga
Find below the link for the recording.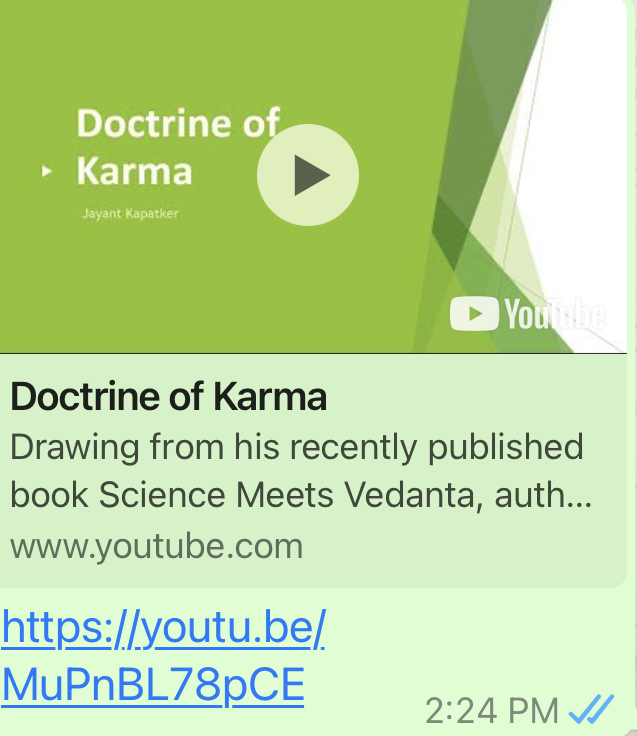 I do hope you will take the time to watch this recording. Also, it will be great if you can share this link with your family and friends.